Last year, I looked at the better Ruby/Rails editors in Windows. With Notepad++ version 6 released recently, I decided to check whether it's good enough to be an alternative to those two.
Screenshot again with my depressing lotto app: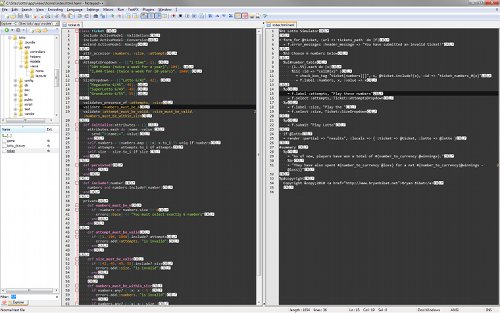 Overall, it's ok, especially with the Explorer plugin. However, there are still a bunch of stuff I'd nitpick about:
Split screen is limited to 2 screens. Which is weird limitation considering both vim and emacs can do an infinite number of them.
EOL symbols are ugly and can't be modified.
No Haml support yet.