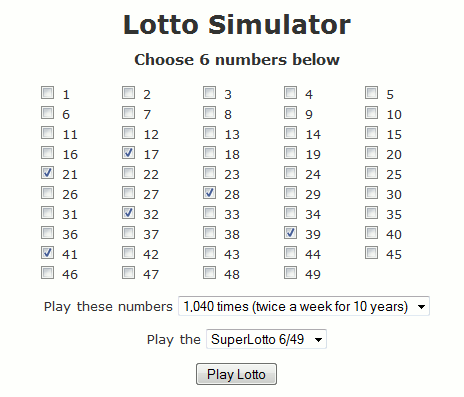 The Lottery: another way for the government to tax the (typically tax-exempt) poor.
As much as I'd like to shy away from yet-another-"greed is evil" post, recent circumstances have led me to mingle with people who still think spending money on the lottery is a good idea. So instead of being a jerk IRL, I'll just post the arguments against the lottery here online.
The first argument against the lottery is that the odds are stacked waaaaay against you. Anyone who has even the basic knowledge of Combinatorics and ROI knows that the lottery is a loser's game.
Don't believe me? Why not try this little app I made using Rails 3 and a dash of jQuery. You could even check the source code to see if the drawing algorithm is sound.
(It's not an original idea, though. I just based it on a Hacker News link last week.)
The second argument is that the people likely to win the lottery are the people least likely to have the financial literacy to handle such a large amount. But I guess you already knew that.