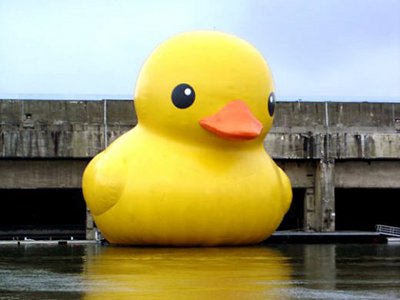 One day after writing the previous post, I noticed two things:
I forgot to add the link for the term "rubber duck", and
I never posted about "rubber ducking" before
I've fixed the first so it's time to fix the second. Still finding it weird that I haven't done it yet in the 2+ years this blog has been up, though…
Anyway, "rubber ducking" is a simple mind hack popularized by The Pragmatic Programmer. Instead of committing copyright infringement by copy-pasting what the book says about it (all 3 paragraphs), I'll just go with Wiki Wiki's take on the topic.
Place a rubber duck on your monitor and describe your problems to it. There's something magical about stating your problems aloud that makes the solution more clear.
So yeah, my MO at hackathons is to either code something totally unexpected, or just float around "magically" solving problems by being a sounding board.