Last year, I bought two really cheap SSDs from the unlikeliest of sources: CD-R King.
Everything about it was just screaming BAD IDEA. Someone over at HardOCP's forum even suggested the drives will have "gone to shit" in just 4 months.
Let's see how much the performance has degraded a year later: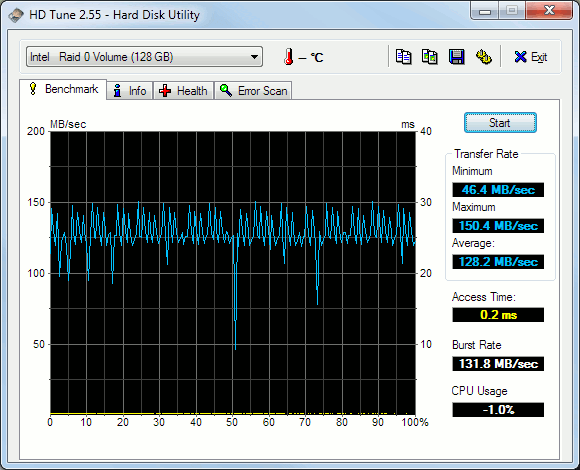 As expected, the drive has degraded a bit, its performance half of what it was last year. For reference, here's the HD Tune performance just after I first installed them (with a brand new OS and all) last year: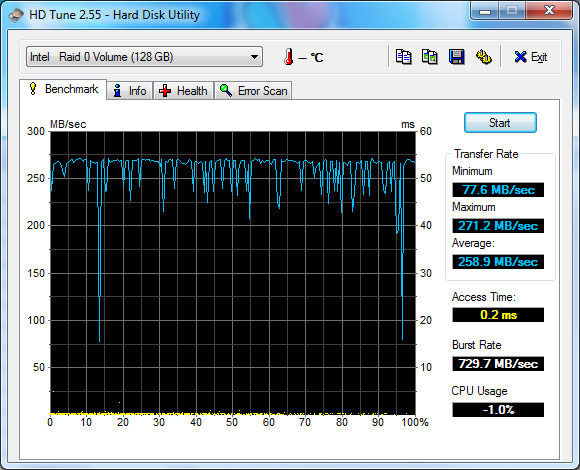 A 50% drop in performance might be disappointing, but when you take into account the expected performance of top non-SSD hard drives, it's still pretty impressive. Here's the graph of the comparison drive last year (Western Digital 10K RPM Raptor):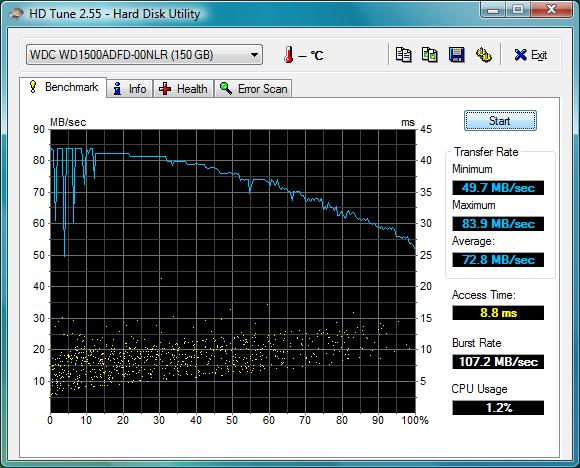 So no, performance still hasn't gone to shit yet.